South Florida Pool Design
Desigers of Exceptional Luxury Pools
We are modern, forward-thinking custom pool builder. An award-winning firm with a talented team, we specialize in distinguished residential and commercial pool design, construction, remodeling and service.
We put our 70 years of experience behind everything we design, build, restore, and maintain. Hiring Ike's, you can rest assured that everything, from start to finish, is done by experts who take pride in setting the standards in luxury pool design and backyard living. We deliver on our promise by following a meticulous process.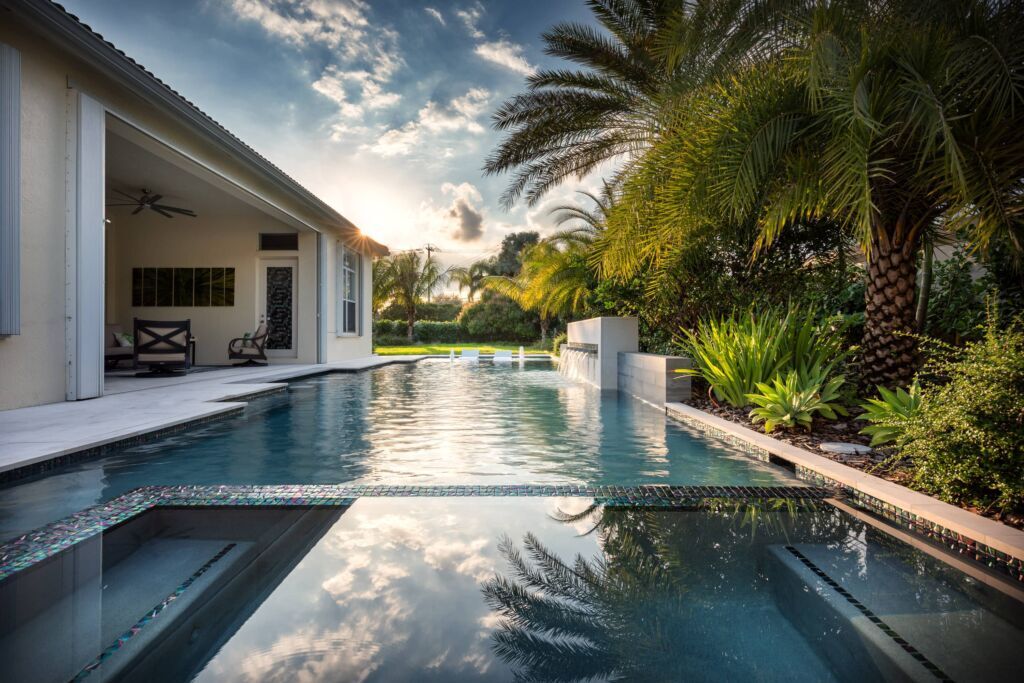 With each project we create a personalized pool design with the features you want that's in harmony with your home and landscape. Inside our innovative approach to pool design, we will create a space that is beautiful, functional, and that provides your family with years of enjoyment.
Our process is different, but what it yields can not be denied. Each client, through our individualized survey and step by step planning process gets exactly what they want, not what is easiest to sell. The industry standard is no longer acceptable, we hold ourselves above it in order to provide each one of our clients the best they can ask for.
We work closely with your development team
Jeniffer Burns
After using an independent pool contractor for years, we finally switched to Ike's. The pool, developed a stain that the old contractor simply shrugged his shoulders over. Ike's responded immediately, and over the next two weeks, sent a full court press of technicians to get the pool back to normal. We got what we paid for and now in excellent hands with Ike's. I highly recommend them for their response, their service and their professionalism.
Jeniffer Burns
The best pool builder, contractor, service & Maintenance and supply company in the state! I have done business with them for the last 25 years or more. They are solid and here to stay! You can take that to the bank
Ike's built our 47′ pool and maintains the pool as well. They did what they said and continue to do as they promised. I would recommend them without concern. They will deliver. If you have concerns, call Gary the owner and he will call you back. Like I said, you want what you paid for, call Ike's. You want BS and being short changed call someone else."
Amazing pool builder who was on time, creative design, with flawless work. Highly Recommended with fantastic results!